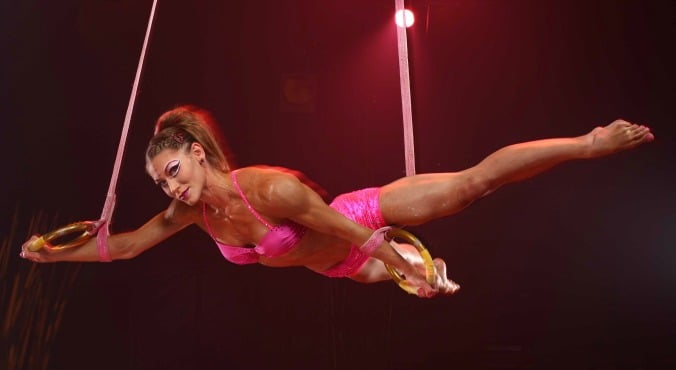 If you have ever been to a Cirque du Soleil show you know just how athletic the performers are and to think they do up to 10 shows per week and about 30 hours of training each week shows amazing human strength. Now you can workout with performers in your very own home thanks to the troop, their trainers, and youtube.
Aaron Felske is one among many Cirque du Soleil's performers.
His performance is forged from 18 years of hard training. This US performer dons the mantle of the Trickster in what Cirque have described as one of their most physically demanding shows : "KOOZA".
He remains long and lean with a mix of gymnastic training, ballet sessions and weight lifting workouts. Pull-ups and dips are the foundation of his strength workouts and builds explosive power through box jumps.
And guess what ? Here's a video for you to train like a real Cirque du Soleil's performer : https://youtu.be/5mS6AdcSSHE
KOOZA is currently performing in Changsha, China. For tickets and information go to https://www.cirquedusoleil.com